Four verification methods are available. Choose whichever one works best for you:
Payment verification
You need to use the entity's business account to pay a random amount to Tencent's designated account within 10 days (the amount will be returned after verification);
Legal representative verification
The WeChat account of the legal representative of the company is required to verify the identity. This service is only available for companies and sole proprietors;
WeChat Work verification
Submission of entity credentials to third-party verification agency and payment of verification fee of 300 CNY are required;
Verify through WeChat Official Account authorization
An organization with a WeChat Official Account can authorize WeChat Work to obtain its registration information in WeChat;\nThe payment verification and legal representative verification of WeChat official account are corresponding to the payment verification and legal representative verification of WeChat Work; WeChat verification is corresponding to WeChat Work verification;
Notes:
Governments (The organization type is "Official organ as legal person".) and companies having special abbreviations (which are not part of their full names) need to select "WeChat Work Verification" or "Verify Through WeChat Official Account Authorization".
Companies must have a business account to be verified successfully. For newly registered companies, please handle the business account first before conducting the registration.
Different verification methods provide different features: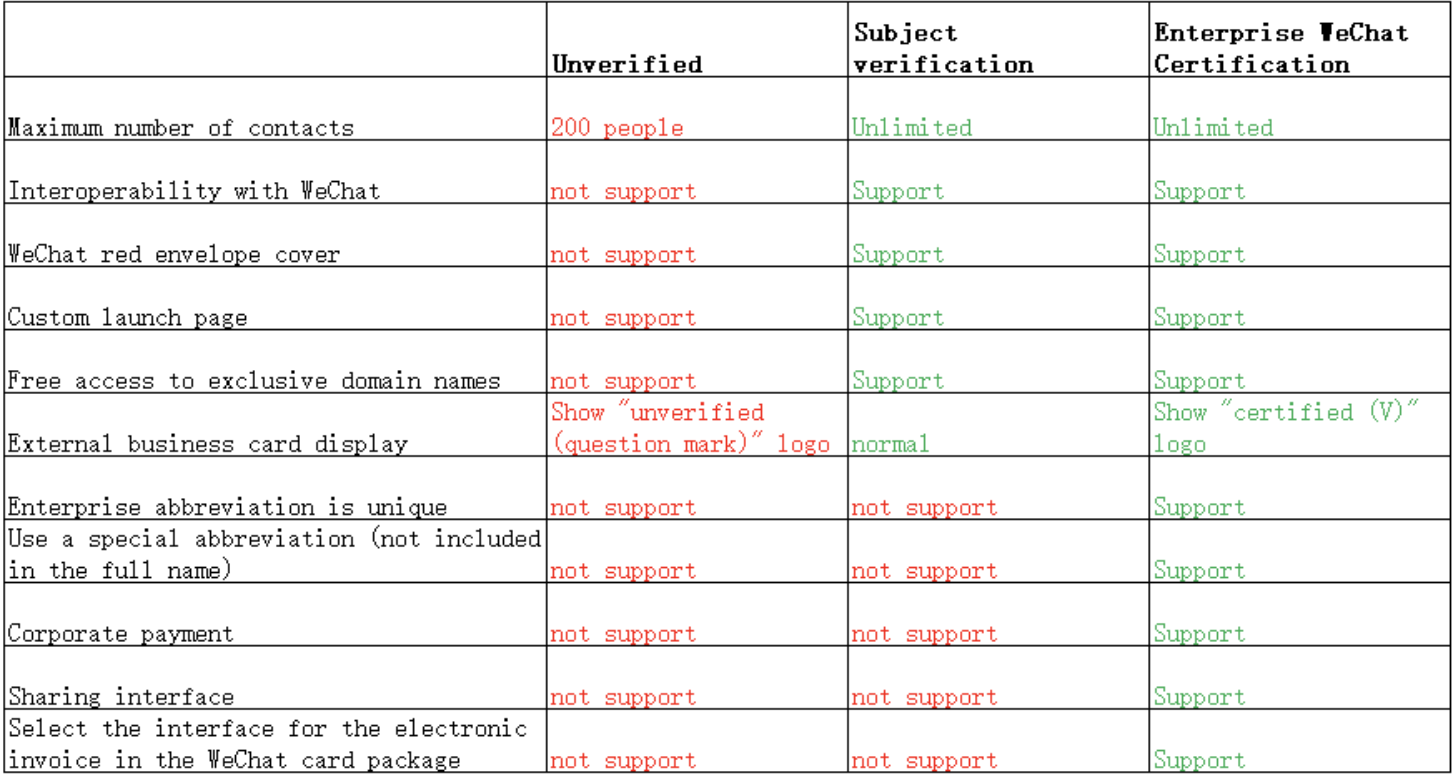 Note:
1.Same ability as the WeChat Work verification can be obtained by verifying through the WeChat official account authorization that has completed WeChat verification.